Customized Logo Mats
Digitally printed logo mats reproduce fine detail, fades and 3D images. High definition mats also available.
25 standard colors and over 300 accent colors available.
Static dissipative nylon yarn treated with StainStopper™ Technology.
100% nitrile rubber backing for increased slip and skid resistance.
Launderable.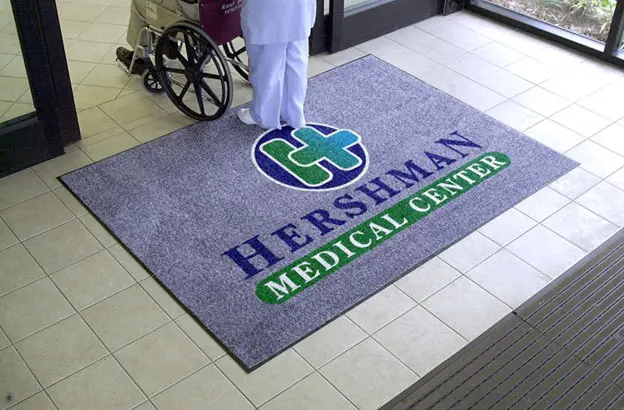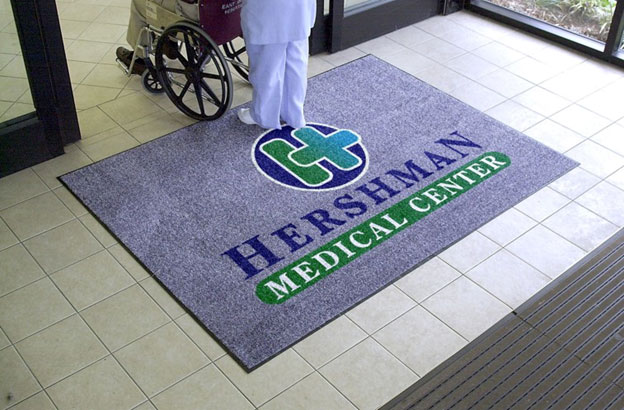 Baltimore Washington Mat Facts
MRSA is a bacteria that is resistant to antibiotics. As such, it is difficult to eradicate and is easily spread once entering a public facility such as a school or a hospital. Anti-microbial mats are available and should be part of a medical facility's cleanliness and infection control plan. Call Baltimore Washington Mat Service for more information about our anti-microbial mats: 410-558-3362.