Anti-Fatigue Mats
Constructed with a dense cushion encapsulated within oil/grease proof nitrile rubber.
Green friendly, nitrile rubber has 20% recycled content.
Static dissipative safe for use in computer rooms and electrical part mfg.
Cleated back to minimize movement for safety. Additional safety is provided by low profile, beveled borders. Will not curl or crack.
Available with OSHA approved striped borders. Welding safe, recommended for industrial application.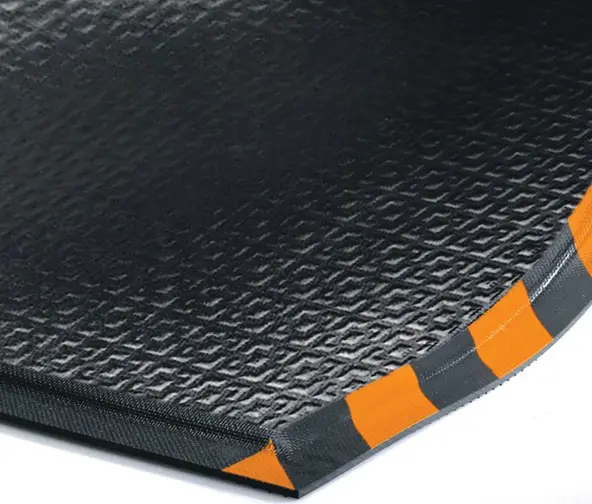 Baltimore Washington Mat Facts
Our service reps average tenure is 12 years on the job, servicing the finest businesses in the Washington DC, Baltimore, Delaware, Northern Virginia, Delmarva, Eastern Shore, and Southern Pennsylvania markets. We provide safety mats and matting via the most reliable route service reps in the business. Service consistency comes from service experts, experts are born from experience. Entrance mats, logo mats, mats for weather, anti-fatigue mats, scraper mats and more. We also provide aprons, towels mats and mops and can design a program that will work for you. Or, choose Baltimore Washington Mat Service's ready-made mat program from our Easy Programs page.